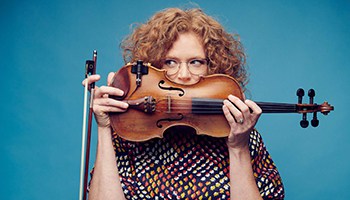 Becky Buller Bluegrass Band with Laurelyn Dossett
Becky Buller Bluegrass Band + Laurelyn Dossett
Saturday, July 24, 7 p.m.
Adults $20; Children 12 and younger admitted free
Becky Buller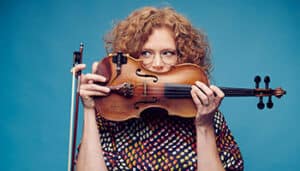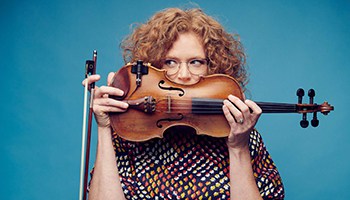 Originally from St. James, Minnesota, Becky Buller is a multi-instrumentalist, singer, songwriter, and producer who has traversed the globe performing bluegrass music. Buller is the recipient of 10 IBMA awards, including the 2020 Collaborative Recording of the Year for The Barber's Fiddle, the 2020 Song of the Year for cowriting and fiddling on Special Consensus' Chicago Barn Dance, and the 2016 Fiddler of the Year and Female Vocalist of the Year awards. She was a 2020 nominee for SPBGMA's Fiddle Player of the Year, and has worked as a musician and songwriter on three albums nominated for 2020 Grammys.
An insatiable songwriter, her compositions can be heard on records by Ricky Skaggs, Rhonda Vincent and Doyle Lawson & Quicksilver, to name just a few. Becky has written songs for multiple Grammy award-winning albums; she co-wrote "Freedom," the lead-off track of The Infamous Stringdusters 2018 Grammy-winning album Laws of Gravity, as well as "The Shaker" on The Travelin' McCoury's self-titled release that brought home the 2019 Best Bluegrass Grammy.
Buller and the band just released Distance and Time, her third album for the Dark Shadow Recording label.
LEARN MORE ABOUT THE ARTIST
beckybuller.com
Laurelyn Dossett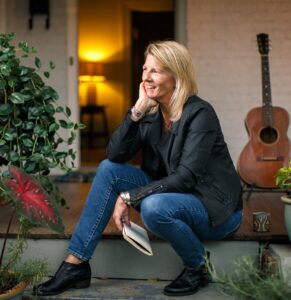 Singer/songwriter Laurelyn Dossett lives and writes in the Piedmont of North Carolina, and her songs tend to reflect the stories of the region, both traditional and contemporary. One of the most sought-after voices in creative collaborations, she co-founded Polecat Creek with singing partner Kari Sickenberger in 1997. Laurelyn is a frequent performer at regional music festivals such as Merlefest and has been a guest on the radio show Prairie Home Companion. She has toured with folk legend Alice Gerrard and songwriter Diana Jones, and premiered composer Kenneth Frazelle's song cycle, Songs in the Rear View Mirror, in 2010, and has toured with the North Carolina Symphony in 2009 and 2011 and 2013.
In recent years Laurelyn has partnered with Triad Stage's Preston Lane on five plays featuring regional folklore and original music: Brother Wolf (2006), Beautiful Star: An Appalachian Nativity (2006), Bloody Blackbeard (2008), Providence Gap (2010) and Snow Queen(2013). An adaptation of Bloody Blackbeard toured NC schools in 2009, and both Brother Wolf and Beautiful Star are published by Playscripts and have gone on to have professional productions in cities across the U.S. A song from Brother Wolf, Anna Lee, was featured on Levon Helm's Grammy-winning record, Dirt Farmer, is included in the documentary film about Helm's life, called Ain't in it for my Health, and is featured on the 2011 Grammy-winning cd Levon Helm'sRamble at the Ryman.
LEARN MORE ABOUT THE ARTIST
Laurelyn Dossett
Additional Concert Details
Gates open to ticket holders at 5:45 p.m. Season pass holders are allowed into the amphitheater 15 minutes early, at 5:30 p.m.
Bring a chair or blanket to sit on. You may bring a coolers or picnic basket, but no alcohol please.
Concerts are held rain or shine, and it can be cool in the mountains when the sun goes down, so bring a raincoat, poncho or umbrella, and a sweater or jacket.
Please note that advance ticket purchases are nonrefundable.
For more information, view our concert FAQs
Safety Guidelines for Concert Attendees
The Roots of American Music concert series is held in the Blue Ridge Music Center's spacious outdoor amphitheater on the Blue Ridge Parkway.
To make the experience as safe as possible, please stay at home if you have a fever, cough, aches and pains, loss of smell or taste, difficulty breathing, or are sneezing and coughing.
Concert attendees are asked to maintain six feet of distance between groups throughout the evening, including when standing in line and selecting seating locations in the amphitheater.