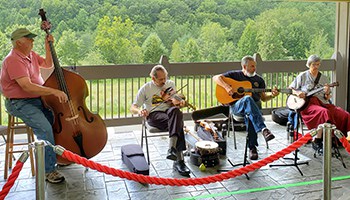 Fisher Peak Timber Rattlers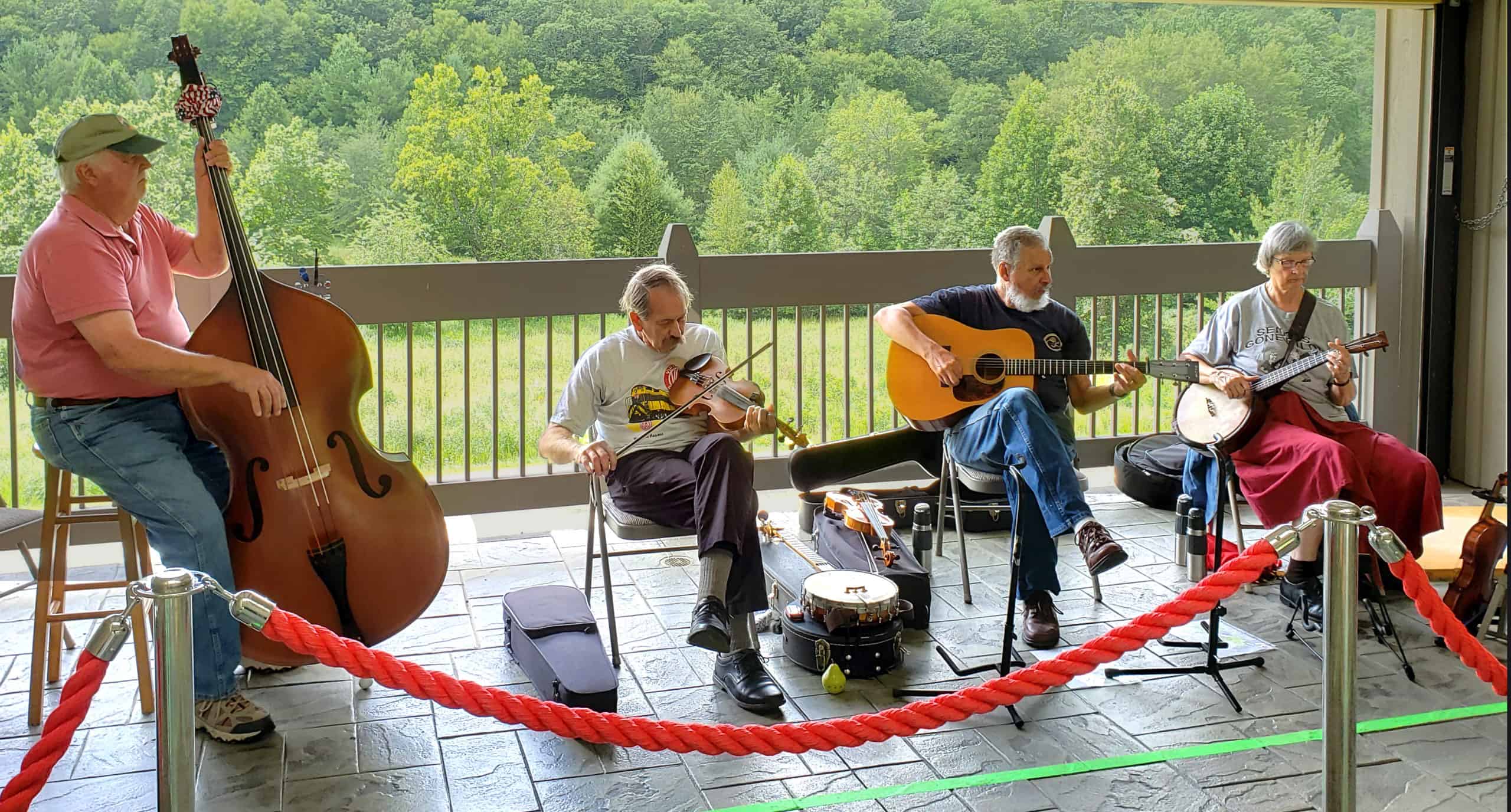 The Fisher Peak Timber Rattlers is an Old Time band that has been playing in the area for more than 15 years. The majority of their repertoire is tunes that have been shared in this section of the Blue Ridge for more than a century. In the Goodson community (where the Music Center is located) friends and neighbors would get together to 'make music' at someone's home or at one of the country stores. Listeners can close their eyes and have the same aural experience that their ancestors would have had visiting here.
Stu Shenk leads the band. He first played the banjo in 1971 and began fiddle the next year, learning his first tunes from Blanton Owen of the Fuzzy Mountain String Band, Oscar Wright of Lerona, W.Va., and neighbors in Summers County, W.Va. He moved to Carroll County, Va., in 1978, and has been an active musician in the area's old-time community ever since. He lives in the shadow of Fisher Peak, within 2 miles of the Music Center.
Band members include Stu Shenk, Dan and Dot Shikenjanski of Mount Airy, North Carolina, and Ed Dalton of Fancy Gap, Virginia.
About Midday Mountain Music
Midday Mountain Music is a FREE informal music presentation featuring local and regional artists. Midday Music is held noon – 4 p.m. on the covered open-air breezeway, every day the Blue Ridge Music Center visitor center is open. Join us for a few minutes or the whole afternoon. No tickets are needed.