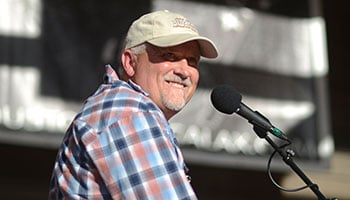 Jeff Little Trio with Wayne Henderson & Herb Key
Jeff Little Trio featuring Steve Lewis with special Guests Wayne Henderson & Herb Key
Saturday, September 4, 7 p.m.
Adults $20; Children 12 and younger admitted free of charge
Jeff Little Trio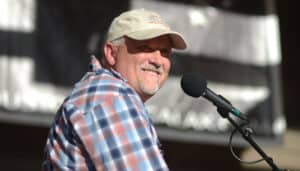 With few exceptions, the piano does not play a prominent part in Appalachian or Americana music, and is rarely the lead instrument. But Jeff Little is an exception – and a remarkable one. Little and his trio stay busy traveling the country, performing with an energy and dedication to their music that is evident at every show. Performances include The Smithsonian Institution, The National Folk Festival, American Piano Masters, and many festivals, performing arts centers, and music venues across the country. Little has been featured on National Public Radio and PBS many times, and has also taken his music around the world for the US Bureau of Educational and Cultural Affairs, performing in Sri Lanka, Bahrain, Oman, France and Tanzania. In 2014, Little was inducted into the Blue Ridge Music Hall of Fame. 
Part of the trio, Steve Lewis is an award-winning guitar and banjo player from Todd, N.C., and is one of the most respected acoustic musicians in the country, well known for his flat picking on guitar and his mastery of the five-string banjo. Lewis has won many championships for his guitar and banjo playing, at prestigious events including the Walnut Valley Nationals, MerleFest, the Galax Old Time Fiddler's Convention, RenoFest and the Wayne Henderson Guitar Competition. He is also a two-time national champion on the banjo
LEARN MORE ABOUT THE ARTIST
https://jefflittle.net/jefflittletriobio.html
Wayne Henderson and Herb Key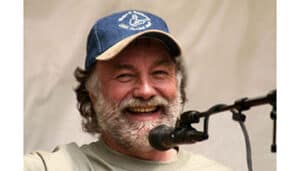 Wayne Henderson's top-notch finger-picking is a source of great pleasure and pride to his friends, family and neighbors in Grayson County, Virginia. His guitar playing has also been enjoyed at Carnegie Hall, in three national tours of Masters of the Steel-String Guitar, and in seven nations throughout Asia. 
In addition to his reputation as a guitarist, Henderson is a luthier of great renown. He is a recipient of a 1995 National Heritage Award presented by the National Endowment for the Arts.
LEARN MORE ABOUT THE ARTIST
https://www.waynehenderson.org/wayne-henderson
Additional Concert Details
Gates open to ticket holders at 5:45 p.m. Season pass holders are allowed into the amphitheater 15 minutes early, at 5:30 p.m.
Bring a chair or blanket to sit on. You may bring a coolers or picnic basket, but no alcohol please.
Concerts are held rain or shine, and it can be cool in the mountains when the sun goes down, so bring a raincoat, poncho or umbrella, and a sweater or jacket.
Please note that advance ticket purchases are nonrefundable.
For more information, view our concert FAQs
Safety Guidelines for Concert Attendees
The Roots of American Music concert series is held in the Blue Ridge Music Center's spacious outdoor amphitheater on the Blue Ridge Parkway.
To make the experience as safe as possible, please stay at home if you have a fever, cough, aches and pains, loss of smell or taste, difficulty breathing, or are sneezing and coughing.
Concert attendees are asked to maintain six feet of distance between groups throughout the evening, including when standing in line and selecting seating locations in the amphitheater.