Joe Troop (of Che Apalache) & Friends with Tray Wellington Band
Joe Troop (of Che Apalache) & Friends + Tray Wellington Band
Saturday, August 28, 7 p.m.
Adults $20; Children 12 and younger admitted free of charge
Joe Troop (of Che Apalache) & Friends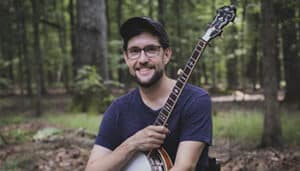 Working in a style dubbed "Latingrass," Che Apalache melds music from the Appalachian foothills with a traditional Latin American soundscape.
As a solo artist, Troop composes wry and well-traveled acoustic music, sung in English, Spanish and Japanese. He wrenches old-time music into the world of contemporary global politics, creating a space for sympathy, solidarity, and a little humor.
Jaunty, rhythmic, and tale-spinning, Troop plays fingerpicking mountain music for a progressive rural America.
LEARN MORE ABOUT THE ARTIST
https://joetroop.com
Tray Wellington Band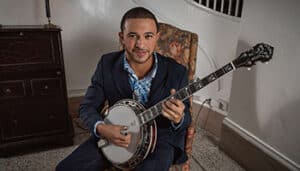 Trajan "Tray" Wellington's love for music bloomed at an early age while he listened to his grandpa play diverse styles of music. From learning traditional bluegrass to studying diverse genres such as jazz, progressive bluegrass, blues, rock, and more, Tray has gone on to play with some of the most accomplished musicians in the world.
Before reaching the age of 21, Wellington has received a number of awards and accolades, including two awards from IBMA — 2019 IBMA Momentum Instrumentalist of the Year and 2019 Momentum Band of the Year (with Cane Mill Road).
LEARN MORE ABOUT THE ARTIST
Tray Wellington
Additional Concert Details
Gates open to ticket holders at 5:45 p.m. Season pass holders are allowed into the amphitheater 15 minutes early, at 5:30 p.m.
For more information, view our concert FAQs
Safety Guidelines for Concert Attendees
The socially distanced concert will be held in the Blue Ridge Music Center's spacious outdoor amphitheater on the Blue Ridge Parkway. The Music Center is taking several precautions during concerts to make the experience as safe as possible for visitors. Those who have a fever, cough, aches and pains, loss of smell or taste, difficulty breathing, or are sneezing and coughing, are asked to please stay at home.
Concert attendees must maintain six feet of distance between groups throughout the evening, including when standing in line and selecting seating locations in the amphitheater; and when in high traffic areas, concertgoers must wear a mask to protect others.
Added precautions may slow entry to the amphitheater, so arriving early is encouraged.