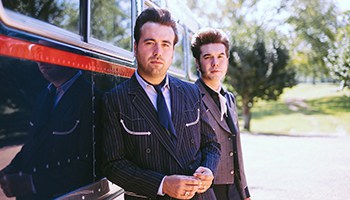 The Malpass Brothers with Redd Volkaert
The Malpass Brothers + Redd Volkaert
Saturday, July 3, 7 p.m.
Adults $20; children 12 & younger admitted free
The Malpass Brothers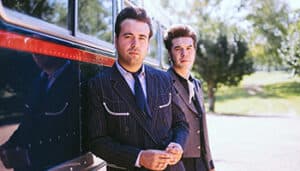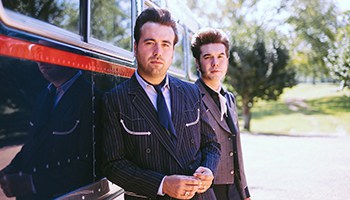 As boys, Christopher and Taylor Malpass soaked up the music of their granddad's phonograph records. Christopher earned his first talent show trophy at age 7, and Taylor was playing mandolin by the time he was 10. Today, they promote the work and music of classic country artists while creating new music to make their own mark on a rich American cultural heritage. 
With sincerity, honesty, and an utter ease on stage that belies their years, their smooth vocal blend and skillful musicianship layer infectiously into the deep respect they pay to legends who have paved the way. Add the funny, off-the-cuff quips between the two 20-something siblings, and the engaging concert becomes a magnetic time-traveling journey to when a calmer rhythm reigned supreme. This is music steeped in the legacy of the Louvin Brothers, Johnny Cash, Marty Robbins, Hank William Sr., and others.
LEARN MORE ABOUT THE ARTIST
themalpassbrothers.com
Redd Volkaert
Opening for The Malpass Brothers is new Galax, Virginina, resident, Redd Volkaert. He was a successor to Roy Nichols in Merle Haggard's backing band, and is among the country's top Telecaster guitar slingers. Redd won a 2009 Grammy for Best Country Instrumental Performance. From the early 2000s until he moved to Galax last year, Volkaert's band played at the Continental Club in Austin, Texas, and he joined in with the club's house band Heybale! on Sunday nights.
LEARN MORE ABOUT THE ARTIST
Redd Volkaert
Additional Concert Details
Gates open to ticket holders at 5:45 p.m. Season pass holders are allowed into the amphitheater 15 minutes early, at 5:30 p.m.
For more information, view our concert FAQs
Safety Guidelines for Concert Attendees
The socially distanced concert will be held in the Blue Ridge Music Center's spacious outdoor amphitheater on the Blue Ridge Parkway. The Music Center is taking several precautions during concerts to make the experience as safe as possible for visitors. Those who have a fever, cough, aches and pains, loss of smell or taste, difficulty breathing, or are sneezing and coughing, are asked to please stay at home.
Concert attendees must maintain six feet of distance between groups throughout the evening, including when standing in line and selecting seating locations in the amphitheater; and when in high traffic areas, concertgoers must wear a mask to protect others.
Added precautions may slow entry to the amphitheater, so arriving early is encouraged.