Mipso with Shay Martin Lovette
Mipso + Shay Martin Lovette
Saturday, June 26, 7 p.m.
Adults $25; Children 12 & younger admitted free
Mipso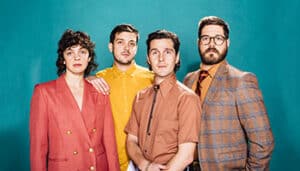 Since making their acclaimed debut with 2013's Dark Holler Pop, North Carolina-bred four-piece band Mipso has captivated audiences. With their finely layered vocal harmonies, graceful fluency in the timeless musical traditions of their home state, they have a near-telepathic musical connection that makes their live shows especially kinetic.
On their self-titled sixth album and Rounder Records debut, fiddle player Libby Rodenbough, mandolinist Jacob Sharp, guitarist Joseph Terrell, and bassist Wood Robinson share their most sonically adventurous and lyrically rich work to date, each moment charged with the tension between textural effervescence and an underlying despair about the modern world.
LEARN MORE ABOUT THE ARTIST

Shay Martin Lovette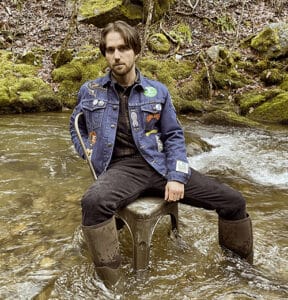 The tale of wayfaring songwriter Shay Martin Lovette is shaped by an enduring creative pursuit, an inseparable connection with the natural world, and a deep appreciation of the nonpareil musical voices of the past. His latest recording, Scatter & Gather, is a collection of songs that signal an undeniable shift in the gravity of his writing and arranging. Written mostly from a remote, creekside cabin in the years following the tragic passing of his brother and musical collaborator, these songs solidify Lovette's role as a versatile harmonica-wielding wordsmith, effortlessly drifting between the formulas of folk, indie, and homestyle roots music.
Lovette's songcraft has earned him performances at major music festivals like Merlefest and Bristol Rhythm & Roots, and elicited high praise from public radio powerhouse WNCW and global music blogs such as Songpickr and New Commute.
LEARN MORE ABOUT THE ARTIST
Shay Martin Lovette

Additional Concert Details
Gates open to ticket holders at 5:45 p.m. Season pass holders are allowed into the amphitheater 15 minutes early, at 5:30 p.m.
For more information, view our concert FAQs
Safety Guidelines for Concert Attendees
The socially distanced concert will be held in the Blue Ridge Music Center's spacious outdoor amphitheater on the Blue Ridge Parkway. The Music Center is taking several precautions during concerts to make the experience as safe as possible for visitors. Those who have a fever, cough, aches and pains, loss of smell or taste, difficulty breathing, or are sneezing and coughing, are asked to please stay at home.
Concert attendees must maintain six feet of distance between groups throughout the evening, including when standing in line and selecting seating locations in the amphitheater; and when in high traffic areas, concertgoers must wear a mask to protect others.
Added precautions may slow entry to the amphitheater, so arriving early is encouraged.