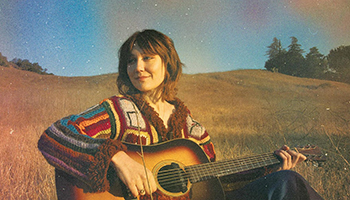 Molly Tuttle + Wayne Henderson & Herb Key
Molly Tuttle & Golden Highway + Wayne Henderson & Herb Key
Saturday, September 3, 7 p.m.
Adults $25 in advance, $30 day of show, children 12 & younger admitted free
Molly Tuttle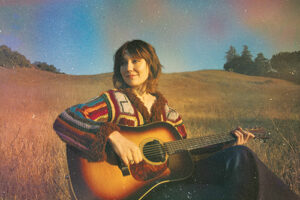 One of the most compelling new voices in the roots music world, Molly Tuttle is a virtuosic multi-instrumentalist and singer-songwriter with a lifelong love of bluegrass. The Northern California-bred artist first discovered the genre thanks to her father (a music teacher and multi-instrumentalist) and grandfather (a banjo player, who she visited often at his Illinois farm). On her new album, Crooked Tree, Tuttle joyfully explores that rich history with bluegrass, bringing her imagination to tales of free spirits and outlaws, weed farmers and cowgirls, resulting in a record that is both forward-thinking and steeped in bluegrass heritage.
"I always knew I wanted to make a bluegrass record someday," says the Nashville-based Tuttle, who began attending bluegrass jams at 11 years old. "Once I started writing, everything flowed so easily: sometimes I've felt an internal pressure to come up with a sound no one's heard before, but this time my intention was just to make an album that reflected the music that's been passed down through generations in my family. I found a way to do that while writing songs that feel true to who I am, and it really helped me to grow as a songwriter."
Crooked Tree (Nonesuch Records) is coproduced by Tuttle and bluegrass legend Jerry Douglas (who plays dobro on the album). Her studio band includes esteemed musicians Ron Block (banjo, guitar, harmony vocals), Mike Bub (upright bass), Jason Carter (fiddle), Tina Adair (harmony vocals), and mandolinist Dominick Leslie, who also performs in Tuttle's live band, Golden Highway, along with banjo player Kyle Tuttle, fiddle player Bronwyn Keith-Hynes, and bassist Shelby Means. The album features such illustrious guests as Gillian Welch, Margo Price, Billy Strings, Old Crow Medicine Show, Dan Tyminski, and Sierra Hull. Crooked Tree marks a departure from the eclecticism of Tuttle's critically lauded 2019 full-length debut When You're Ready and 2020's ...but I'd rather be with you. Each track showcases Tuttle's  guitar technique, for which she was the first women ever named Guitar Player of the Year by the International Bluegrass Music Association, as well as her voice—an instrument that shifts from warmly understated to fiercely soulful with equal parts precision and abandon, occasionally treating the listener to some high-spirited yodeling.
Learn More About the Artist
MollyTuttleMusic.com
Wayne Henderson & Herb Key
Wayne Henderson's top-notch finger-picking is a source of great pleasure and pride to folks in Grayson County, Va., as is his storytelling. His guitar playing has also been enjoyed at Carnegie Hall, in three national tours of Masters of the Steel-String Guitar, and in seven nations in Asia.
In addition to his reputation as a guitarist, Henderson is a luthier of great renown whose instruments are highly respected for their volume, tone, and resonance. He is a recipient of a 1995 National Heritage Award presented by the National Endowment for the Arts. He produces about 20 instruments a year, mostly guitars; he is almost as well-known for the mandolins he has made. The late Doc Watson owned a Henderson mandolin. He said, "That Henderson mandolin is as good as any I've had my hands on. And that's saying a lot, because I've picked up some good ones."
Herb Key grew up in a musical family in Wilkes County, and plays bass and guitar. He has played music for most of his life and has spent more than 30 years making, repairing, and restoring instruments.
Learn More About the Artist
WayneHenderson.org
ADDITIONAL CONCERT DETAILS
Gates open to ticket holders at 5:45 p.m. Season pass holders are allowed into the amphitheater 15 minutes early, at 5:30 p.m.
Bring a chair or blanket to sit on. You may bring a coolers or picnic basket, but no alcohol please.
Concerts are held rain or shine, and it can be cool in the mountains when the sun goes down, so bring a raincoat, poncho or umbrella, and a sweater or jacket.
Please note that advance ticket purchases are nonrefundable.
For more information, view our concert FAQs
SAFETY GUIDELINES FOR ATTENDEES
The Roots of American Music concert series is held in the Blue Ridge Music Center's spacious outdoor amphitheater on the Blue Ridge Parkway.
To make the experience as safe as possible, please stay at home if you have a fever, cough, aches and pains, loss of smell or taste, difficulty breathing, or are sneezing and coughing.
Concert attendees are asked to maintain six feet of distance between groups throughout the evening, including when standing in line and selecting seating locations in the amphitheater.