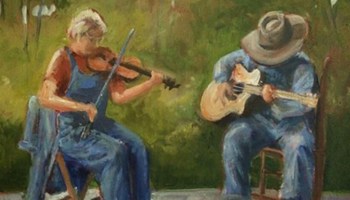 Root 2 Music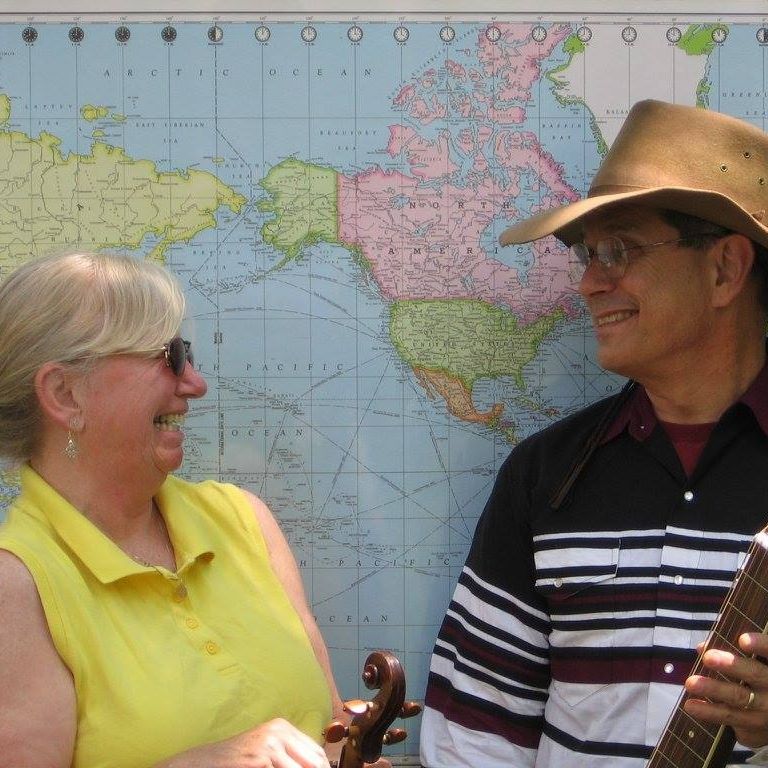 ROOT2 MUSIC is the musical intersection of Deep South country blues and Celtic/Appalachian fiddle music.  David Frank (guitar, harmonica, vocals) and Nancy Reid (fiddle, vocals) perform traditional and original blues with a distinctive Appalachian flavor.
When David moved up to the Blue Ridge Mountains of Virginia where the sounds  of Nancy's fiddle had echoed for years, this duo formed a musical partnership that blends down home slide and traditional fiddle.  Nancy has studied with Celtic fiddlers Ben Lennon and Liz Carroll.  David early on started playing slide guitar because the strings were too hard to mash down on his old Kay guitar with the warped neck.  What results is a unique blend of two musical roots – Root2 Music.
More About the Artists
Root 2 Music
About Milepost Music
Milepost Music brings the the Blue Ridge Music Center to locations along the Parkway.
Milepost Music is a FREE concert featuring local and regional artists. It's held on Sundays, 1-3 p.m., at various locations along the Parkway. No tickets are needed.
About Peaks of Otter, Milepost 86
Visitors can stay the night at historic Peaks of Otter Lodge, eat in the restaurant, explore the visitor center, visit Johnson Farm, tour Polly Woods ordinary, take a stroll around Abbott Lake, or hike a trail. There is also a campground at Peaks of Otter.
Peaks of Otter concerts are held the first Sunday of the month, June through September. Concerts are held outdoors in the area between the restaurant and the lodge, near the banks of Abbott Lake with an incredible view of Sharptop Mountain. In case of rain the concert may be moved to the event room at the restaurant.