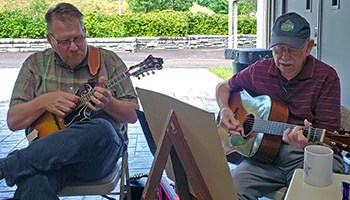 Scott Freeman & Willard Gayheart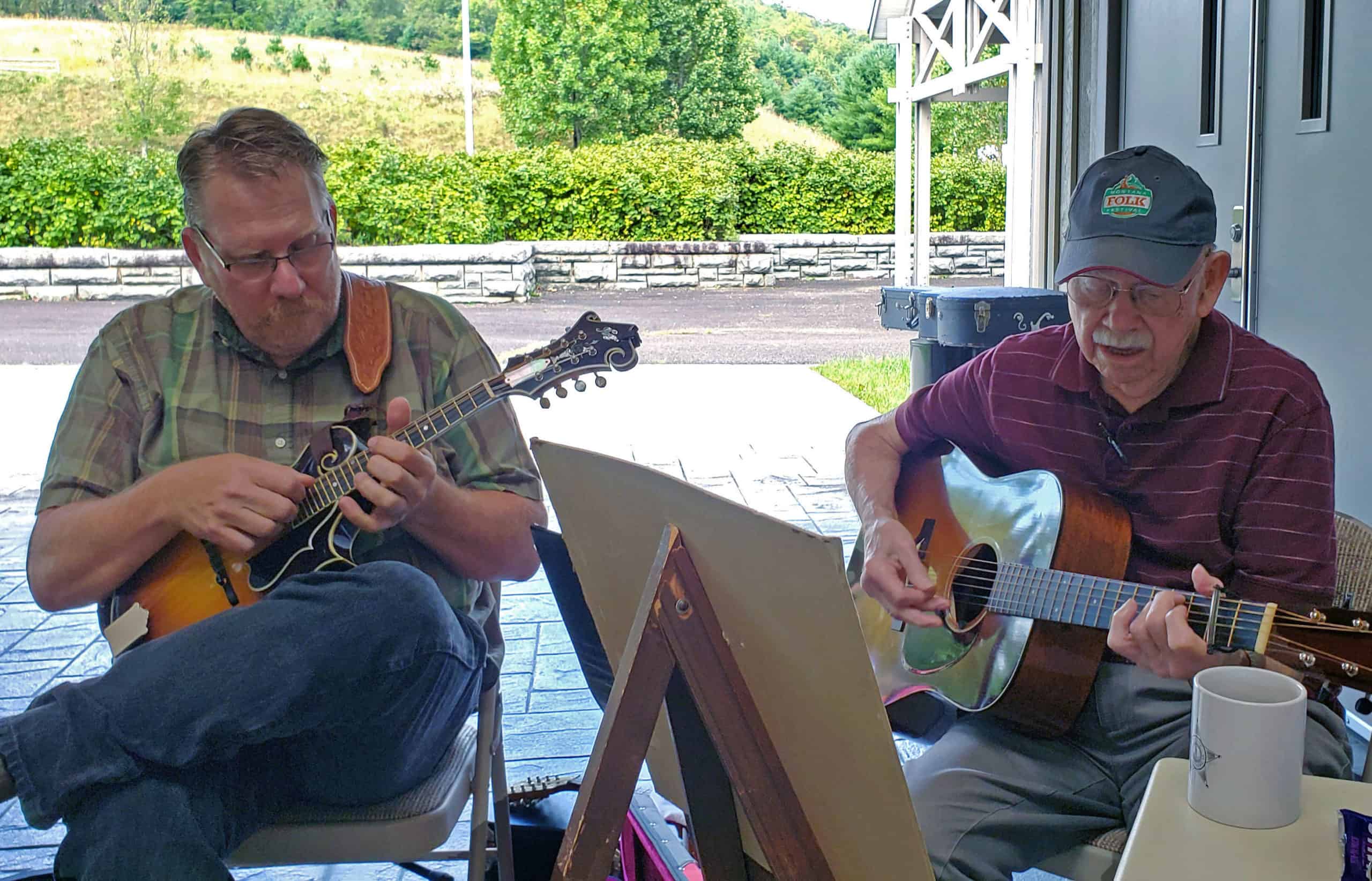 Scott Freeman & Willard Gayheart
Scott Freeman and Friends are Thursday's featured Midday Mountain Music group at the Blue Ridge Music Center. Scott grew up in a rich musical area, better known as the home of Andy Griffith. Mount Airy is the home of many talented entertainers, and Scott is one of Mayberry's finest. In addition to his work as a professional musician, Scott is also a traditional music teacher and musical instructor for Pete Wernick, a.k.a Dr. Banjo. Scott lends his talents to many groups. The McPeak Brothers, The Crowe Brothers, The Mountain Home Bluegrass Boys, and to countless other musicians call on Scott for assistance. Willard Gayheart joins Scott every Thursday. Willard may be better known off the stage for his pencil drawings of traditional mountain scenes and music. A talented songwriter, Willard's music is collected all over the world. He joins Scott on guitar and brings stories tell of his child home in eastern Kentucky. Get him to sing you a song about the Virginia beauty apple or about his Wayne Henderson guitar!
The Blue Ridge Music Center is excited to hold Scott Freeman & Willard Gayheart.
LEARN MORE ABOUT THE ARTIST.
https://www.willardgayheart.com/
About Midday Mountain Music
Midday Mountain Music is a FREE informal music presentation featuring local and regional artists. Midday Music is held noon – 4 p.m. on the covered open-air breezeway, every day the Blue Ridge Music Center visitor center is open. Join us for a few minutes or the whole afternoon. No tickets are needed.