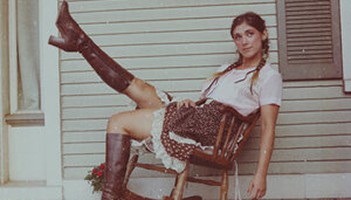 Sierra Ferrell with Dori Freeman
Sierra Ferrell + Dori Freeman
Saturday, July 17, 7 p.m.
Adults $25; Children 12 & younger admitted free
Sierra Ferrell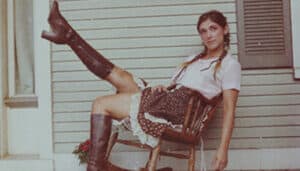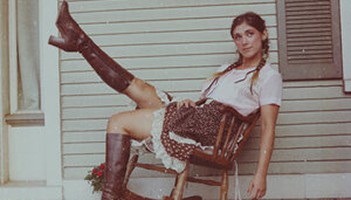 With her spellbinding voice and time-bending sound, Sierra Ferrell makes music that's as fantastically vagabond as the artist herself. Growing up in West Virginia, the singer-songwriter and multi-instrumentalist got her start belting out Shania Twain songs in a local bar at the age of 7. She left home in her early 20s to journey across the country with a troupe of wandering musicians. "I met all these homeless kids who were traveling all over the place and playing amazing old songs, and I wanted to be a part of that," says Ferrell, who played everywhere from truck stops to alleyways to freight-train boxcars speeding down the railroad tracks. "The music they were making was so honest, so pure. It seemed important to bring that kind of music back, and it's been with me ever since."
After years of living in her van and busking on the streets of New Orleans and Seattle, Ferrell moved to Nashville and started landing gigs around town. Soon enough, her magnetic live show drew the attention of Rounder Records, who signed Ferrell in 2019. To date, she's enchanted audiences at major festivals like The Avett Brothers at the Beach, AmericanaFest, and Out on The Weekend, and also shared the stage with the likes of Trampled by Turtles, Parker Millsap, Charley Crockett, and The Reverend Peyton's Big Damn Band.
LEARN MORE ABOUT THE ARTIST
https://www.sierraferrellmusic.com
Dori Freeman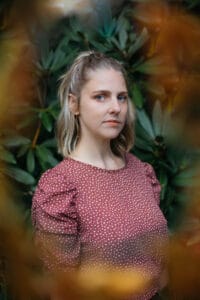 Singer-songwriter and Galax native Dori Freeman grew up in a musical family. Her father, Scott Freeman, and grandfather, Willard Gayheart, are both regular performers during Midday Mountain Music sessions at the Music Center. With her expressive vocals and poignant songwriting, Freeman's songs tell the stories of heartache and struggle. She released her eponymous album produced by Teddy Thompson on Free Dirt Records in 2016. Following that release, Rolling Stone included her on the magazine's list of "10 New Country Artists You Need to Know." Freeman recently released her third album, Every Single Star, also produced by Thompson.
Her songwriting on her latest album, Every Single Star, released in 2019, features a very different perspective. She's writing songs now for her new love, and for her daughter, as beholden as ever to the traditions that first inspired her as a young girl growing up in Galax, Virginia, but full of the same incisive eye for the human condition that's always been her hallmark.
LEARN MORE ABOUT THE ARTIST
dorifreeman.com
Additional Concert Details
Gates open to ticket holders at 5:45 p.m. Season pass holders are allowed into the amphitheater 15 minutes early, at 5:30 p.m.
For more information, view our concert FAQs
Safety Guidelines for Concert Attendees
The socially distanced concert will be held in the Blue Ridge Music Center's spacious outdoor amphitheater on the Blue Ridge Parkway. The Music Center is taking several precautions during concerts to make the experience as safe as possible for visitors. Those who have a fever, cough, aches and pains, loss of smell or taste, difficulty breathing, or are sneezing and coughing, are asked to please stay at home.
Concert attendees must maintain six feet of distance between groups throughout the evening, including when standing in line and selecting seating locations in the amphitheater; and when in high traffic areas, concertgoers must wear a mask to protect others.
Added precautions may slow entry to the amphitheater, so arriving early is encouraged.