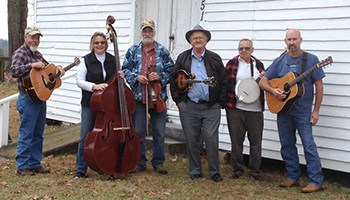 Sugarloaf Mountain Band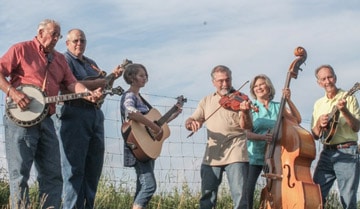 The Sugarloaf Mountain Band was formed by friends who became acquainted at the JAM sessions in Mount Airy, NC, and is named after the Sugarloaf Mountain located in nearby Lambsburg, VA. The band plays a variety of music and has a unique sound due to the style of banjo which has both old-time and bluegrass characteristics. Band members reside in the local region and have varied backgrounds in music. It is common for band members to switch instruments during a performance. They have a strong appreciation for music and want to see the tradition continue. They have recorded a gospel CD and have performed at many locations and events. The band includes Pat Hiatt, Charlie Hawks, Elvin McMillian, Kenny Grubbs and Todd Beverly.
About Midday Mountain Music
Midday Mountain Music is a FREE informal music presentation featuring local and regional artists. Midday Music is held noon – 4 p.m. on the covered open-air breezeway, every day the Blue Ridge Music Center visitor center is open. Join us for a few minutes or the whole afternoon. No tickets are needed.